A magazine for young, free-spirited, ambitious travellers -
Monarch is a travel magazine concept for a vibrant, young and money conscious audience that I developed for my editorial design class. The design includes a masthead, cover, and a couple of sourced articles and advertisements that I thought would best fit our magazine's theme and style.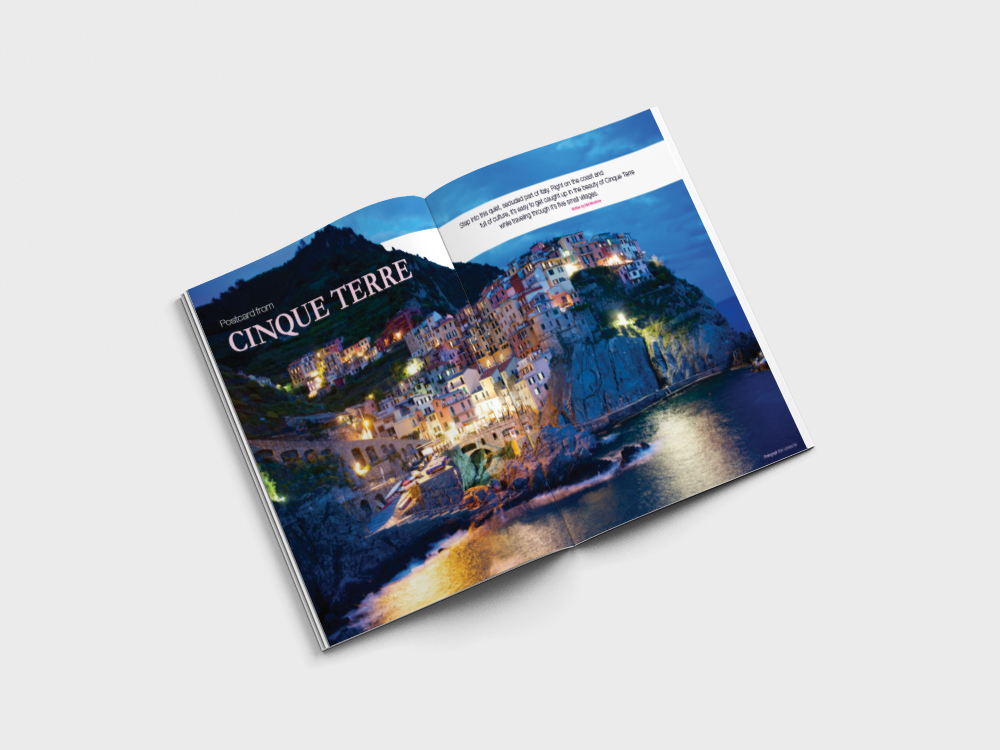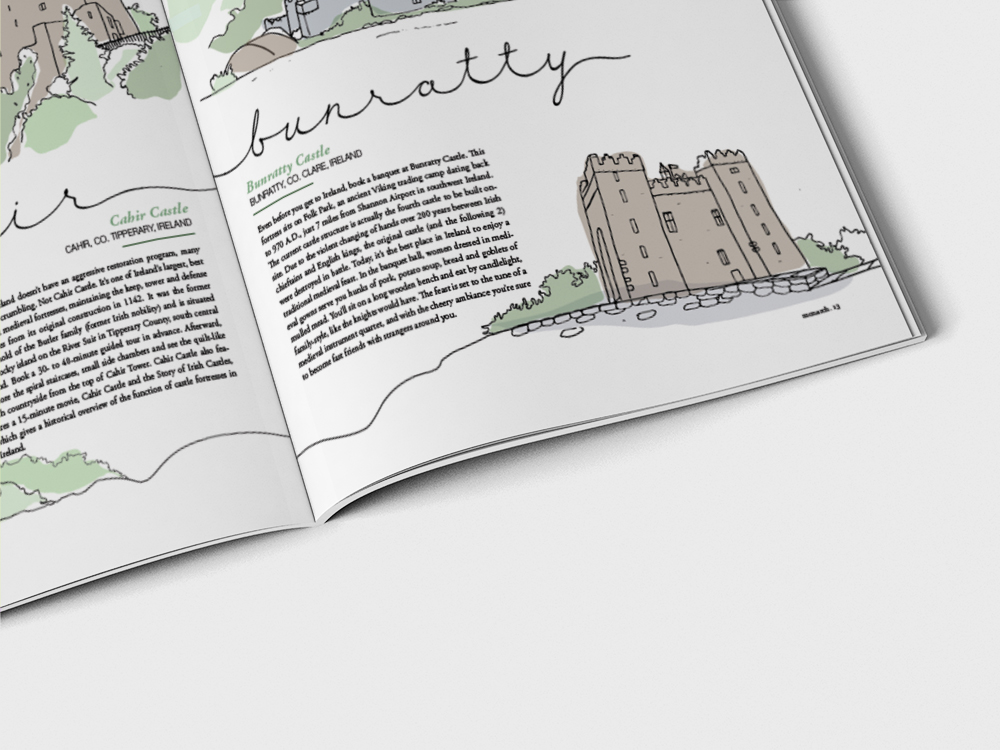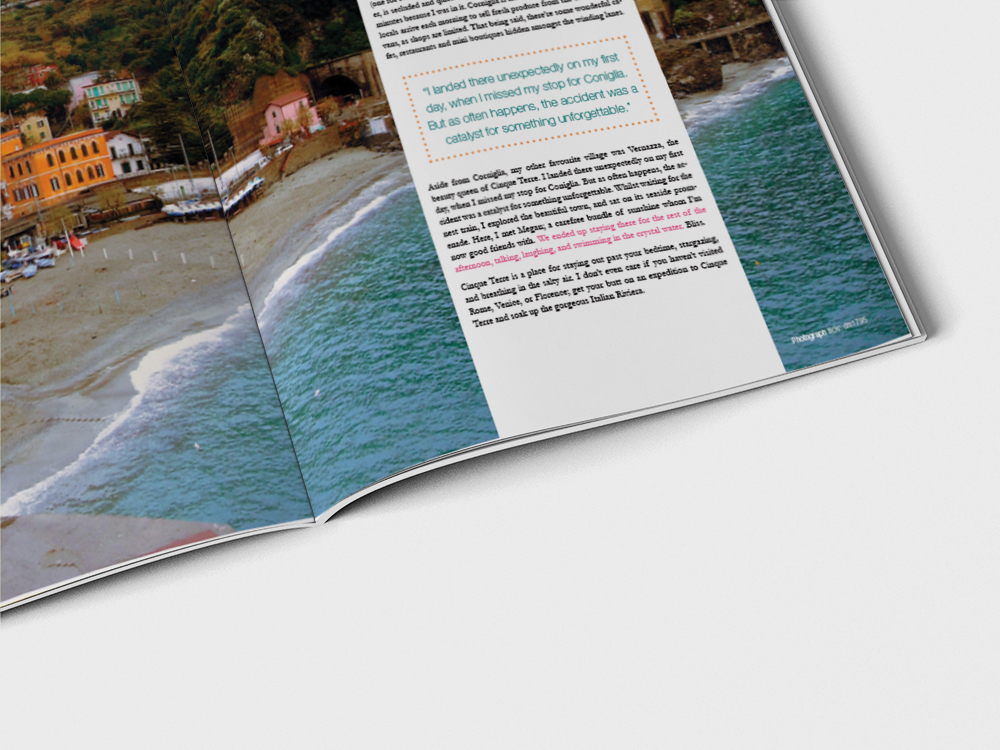 The title Monarch comes from the monarch butterfly; an insect with an incredibly long migration path, sometimes even crossing oceans. The butterfly is a symbol and piece of inspiration for readers of the magazine to "keep moving." This concept is continued into the masthead design which consists of one single continuous line from front cover to back cover and spelling out the title of the magazine. The design of the entire magazine brings in free and open layouts to mimic the lifestyle of a potential reader; free-spirited and open to new adventures. Contents of the magazine including the articles and advertisements were purposely selected to inspire and encourage the adventure-hungry to continue exploring the world by introducing and telling stories about new destinations and leaving readers craving an adventure of their own. Monarch aims to inspire readers to keep moving, no matter what direction.